We all need inspiration in our personal lives. Whether it's to get us through the day, to help us through the rough times or to give us a fresh perspective. Work is no different. In whatever we do, it's important to look around for inspiration. We certainly do this. Every so often we'll find a website that pushes the boundaries of what's possible. That could be through the design aesthetic, the user experience or the overall look and feel. This post takes a look at some of our favourite websites and what makes them stand out and inspire our own web design projects.
The secret of getting ahead is getting started. The secret of getting started is breaking your complex overwhelming tasks into small manageable tasks, and then starting on the first one.

Mark Twain
Before we move on, let's consider this quote from Mark Twain. So, according to Mr Twain, the secret of getting ahead is getting started. Right, where do we start? Well we need inspiration! Strictly speaking we need to capture some requirements first, but excuse us some creative licence just this once. Some of the websites we will include are award winning. These sites represent some the best web design out there and offer a glimpse of what works for a successful site. They are an inspiration to us and web designers all over the world. Here we go then…
Simply Chocolate
Just because it's Easter, we have to start here. The Denmark chocolate maker say that "Simply Chocolate is truly simple", but there website certainly isn't. Landing straight into the shop, as you scroll down, each different chocolate bar is promoted, one after another. They use a variety of colours and creative product names, yet the presentation remains consistent. The 3D appearance of each bar makes it pop out at you. We think this is a very appetising website. We like it choco-lot!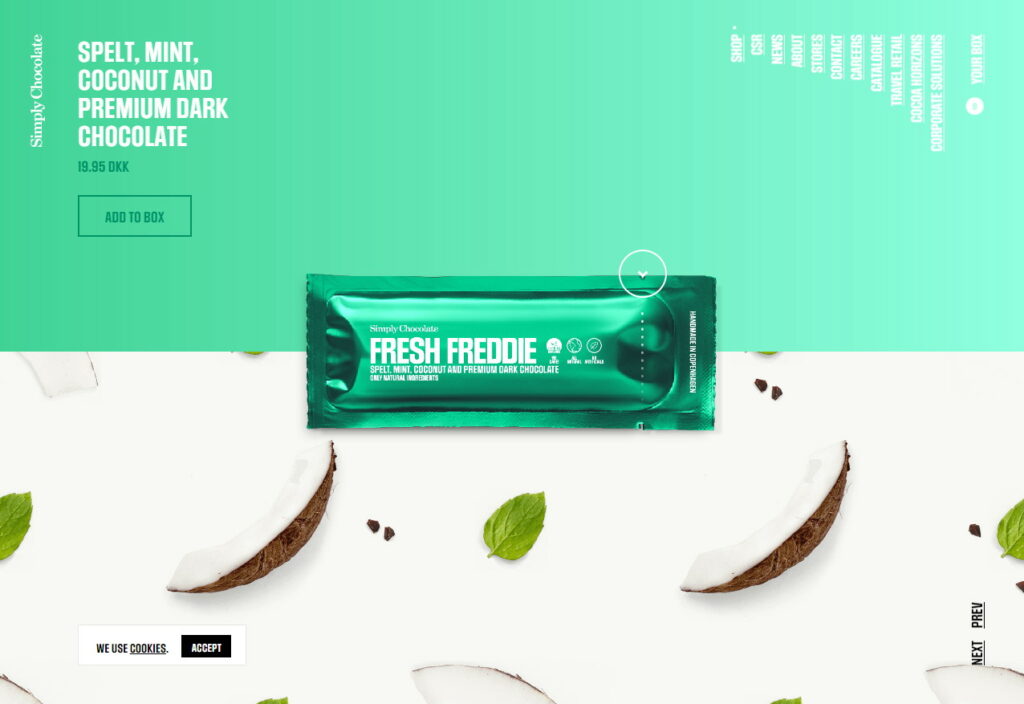 Camden Brewery
From chocolate to beer and we absolutely love this multi-colour branding look. This design is branded based on page or product, with the colour changing as the visitor navigates the site and interacts with the page. Being fans of Camden anyway, we're familiar with the way they use colour on their product packaging. This links in with their digital marketing and builds a subconscious association with their product lines solely based on colour cues. Cheers Camden!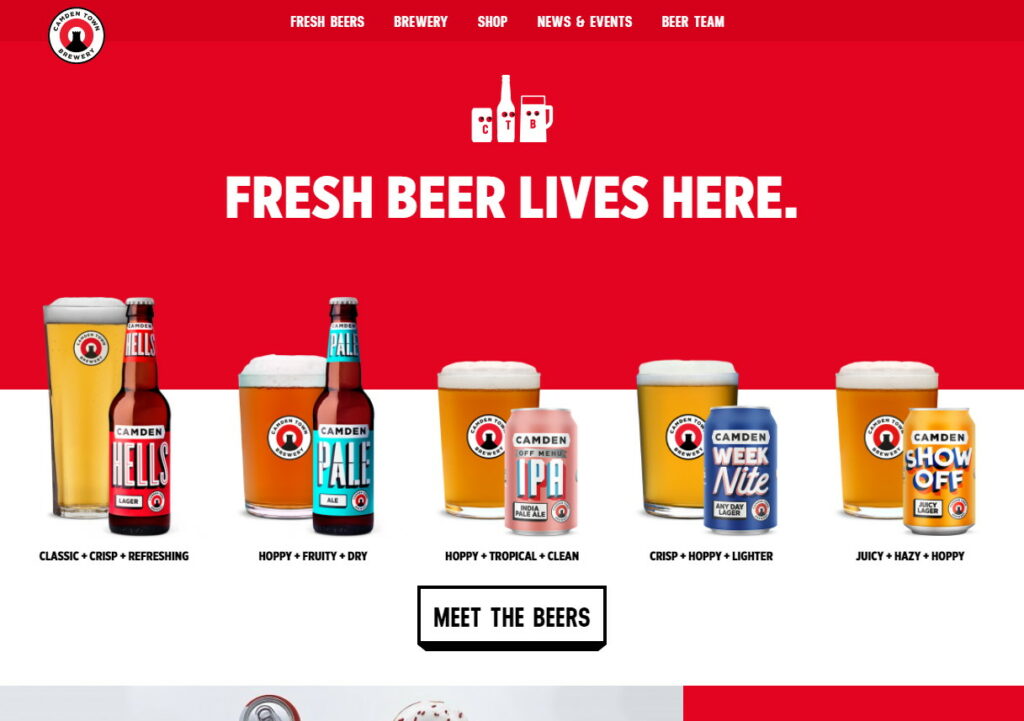 ETQ
Dutch footwear label ETQ Amsterdam is renowned for its outstanding innovation, focussed creativity and distinctly minimal aesthetic. This is no truer than with their website design, which takes those brand principles and applies them digitally. Using a minimalistic approach to ecommerce, with a stripped down site, big visuals, flat colour backgrounds and strong typography. Most importantly, the site uses gripping product imagery, making the trainers the star of the show. Definite excellence through quality on show here.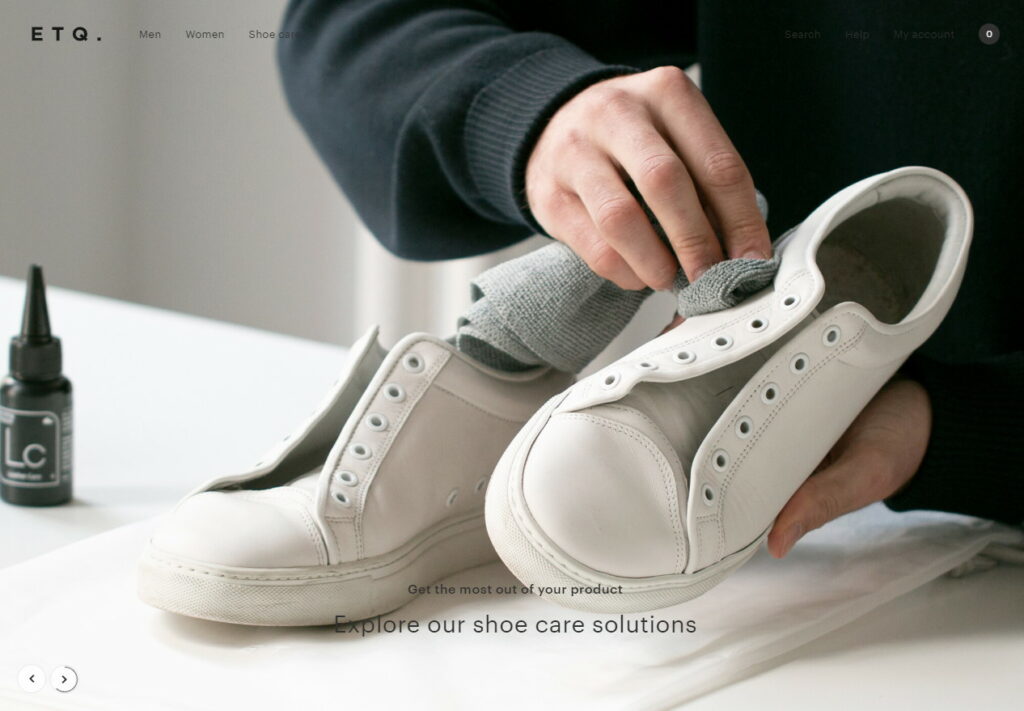 Woven Magazine
Woven Magazine captures the stories of artists, designers and entrepreneurs. In the world of media and publishing, a good website design is crucial. Having an engaging site, easy-to-read content and a clean design and typography, certainly make this online publication capture your attention. Large images, video thumbnails and articles dominate the page. Plus unlike many other media sites, thankfully there are no annoying popups and obtrusive ads. And not a pun in sight!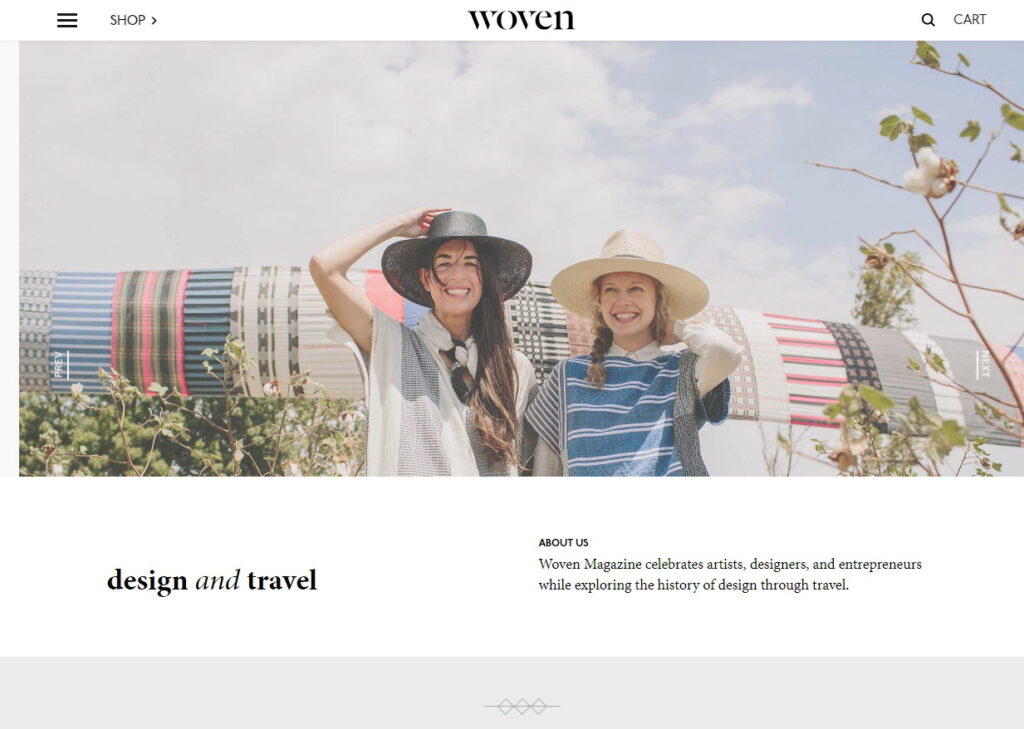 Frans Hals Museum
Located in the Netherlands, the Frans Hals Museum is a marriage of two collections. It houses an internationally renowned collection of Dutch paintings, plus a collection of cutting-edge contemporary art. The designers of this website have created a impressive and cohesive experience, using a combination of incredible exhibit photography and digital design elements. This combination really does give a flavour of what the museum has to offer.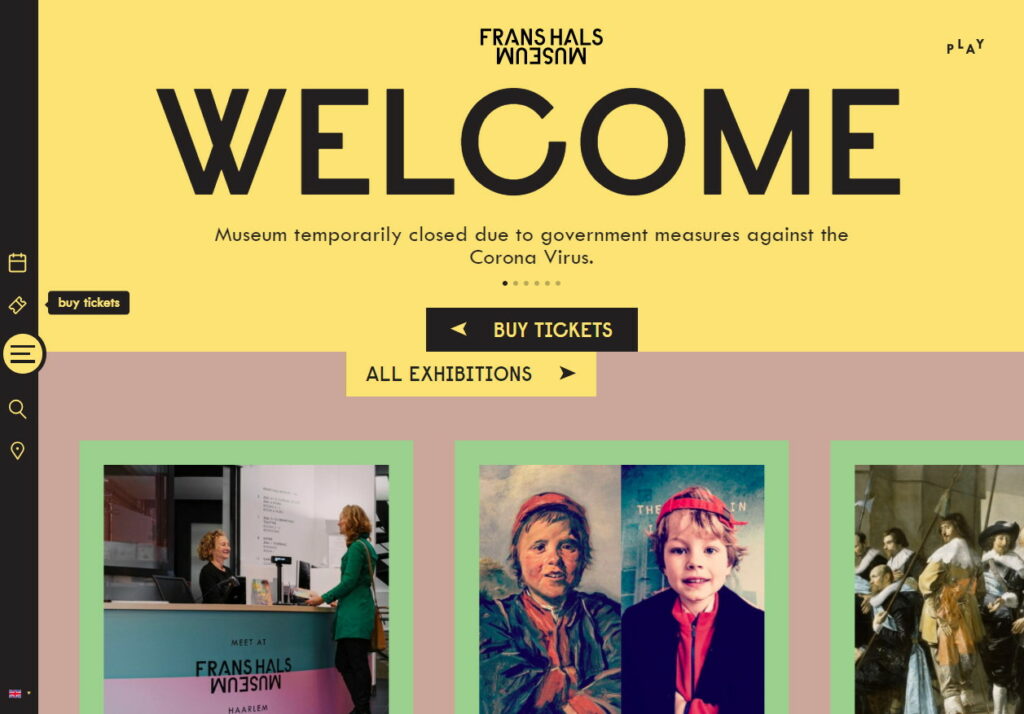 Nomadic Tribe
From the moment you land on this site, you're immersed and engaged. The homepage immediately begins playing a stunning video designed to set the scene. The website is meticulously crafted and beautifully designed. There is a strong attention to detail, logical placement of CTAs and compelling story telling, making for an experience the visitor's will not forget.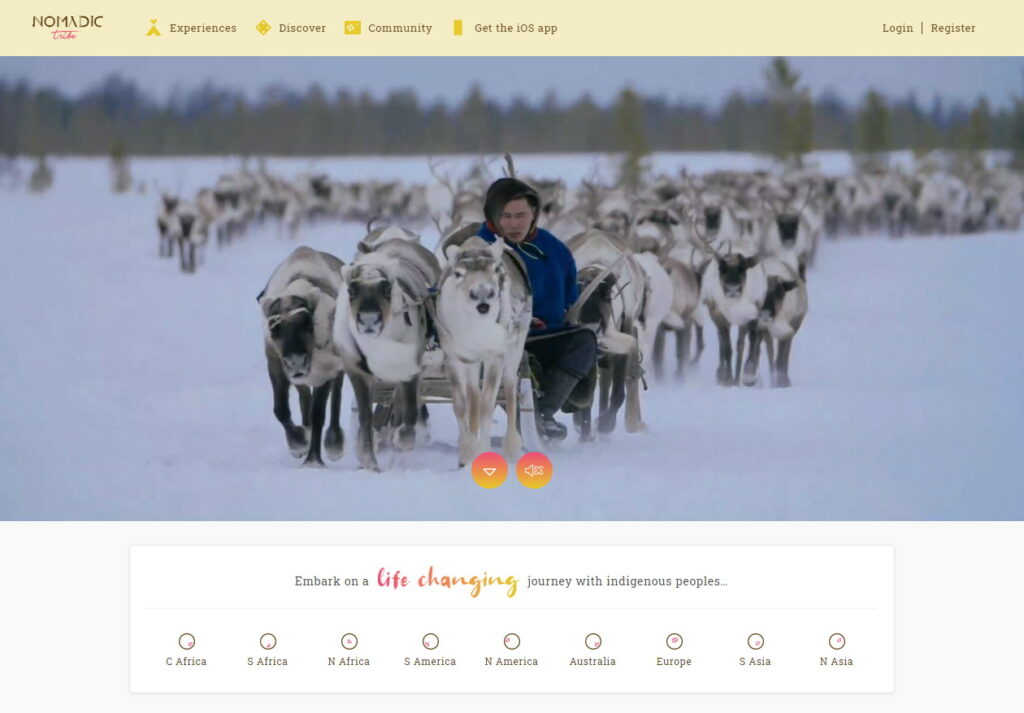 And a special mention to possibly the coolest website of all time
In a single word, wow. We said our favourite six websites, but could not overlook what has to be one of the coolest, most innovative websites we've even seen. Simply unique and such an engaging experience, it's hard not to be blown away. The website is the portfolio of Bruno Simon, a Paris based creative web developer. The site is based around a 3D car game where you literally drive around to view examples projects, his CV and social media links, plus throw in a few mini-games to pass the time. Bravo!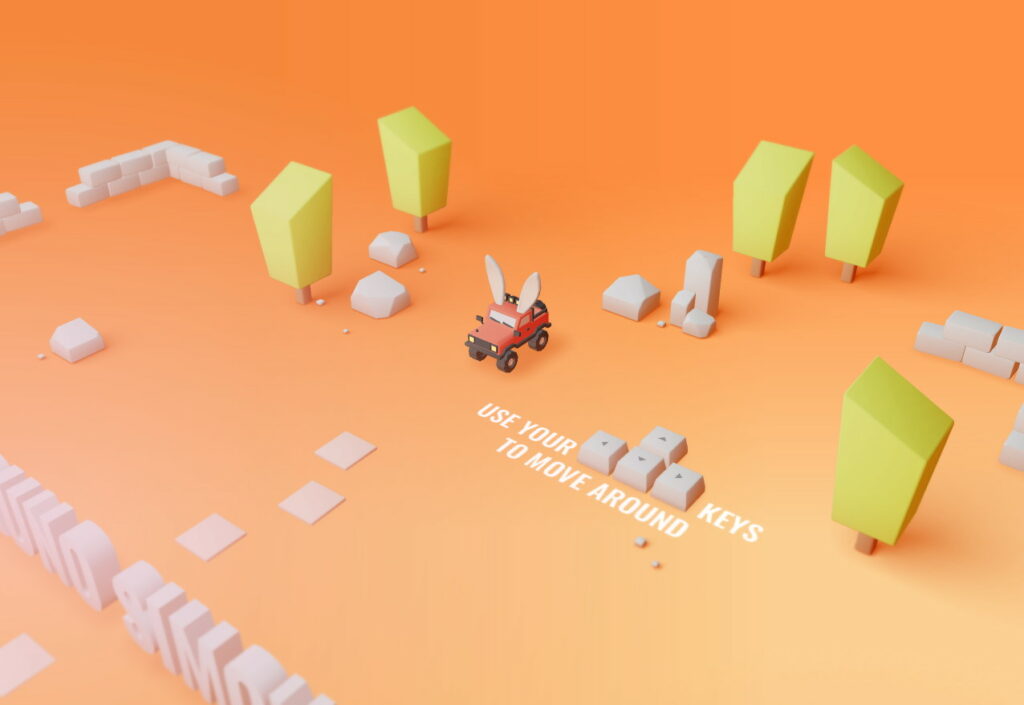 Website inspiration for 2021
So what next? We don't just take inspiration from these sites. There are hundreds of cool sites out there, but these are some of the best we've come across. As well as finding inspiration from these websites, we'd also keep the possibilities below in mind, when creating new sites for our clients.
Mobile first – first and foremost, the site must offer a great mobile experience
Consistent design – fonts, colours, images and copy should be consistent across all pages
Incorporate storytelling – try and tell a story about the business or brand the website is for
Captivating interaction – use features like parallax scrolling or animations to keep visitors engaged
Visually appealing – use slideshows on your homepage for a big instant impact
Call to actions – make these easy to see and encourage your visitors to explore your site
Clean navigation – make it clear how to browse the site and get back to the homepage for instance
Social media integration – integrate social buttons or plugins so visitors can easily follow you
Maximum usability – use Google Analytics to monitor which pages might need improvement
Smart chatbot – use live chat so visitors can engage with you directly from the site
Web design trends for 2021
As well as inspiration, we also try to keep up to speed on any new design trends. Here are a few that we're starting to see more of this year. This is not an exhaustive list by any means but a few ideas you might want to research more.
Embedded video – grab attention and allow visitors to quickly help understand what the website is about
Dark mode – allow visitors to toggle between modes for easier viewing in low light
Horizontal scrolling – build a unique user experience to catch visitors attention with non-standard scrolling
Gradient colour scheme – create subtle eye-catching effects and something more refreshing on the eye
Faux 3D effects – add depth to designs to make them look more complex and visually appealing
Supersized titles – use large, bold titles to capture audiences fast and decrease the time to convert
Remember, the secret of getting ahead is getting started, so it you're inspired to start thinking about redesigning your website this year, why not speak to the team at Melted Media today.