Here are just some of the websites we've built. This is a mixture of WordPress sites for clients and bespoke websites built with PHP. There's also a few of our own WordPress projects for good measure.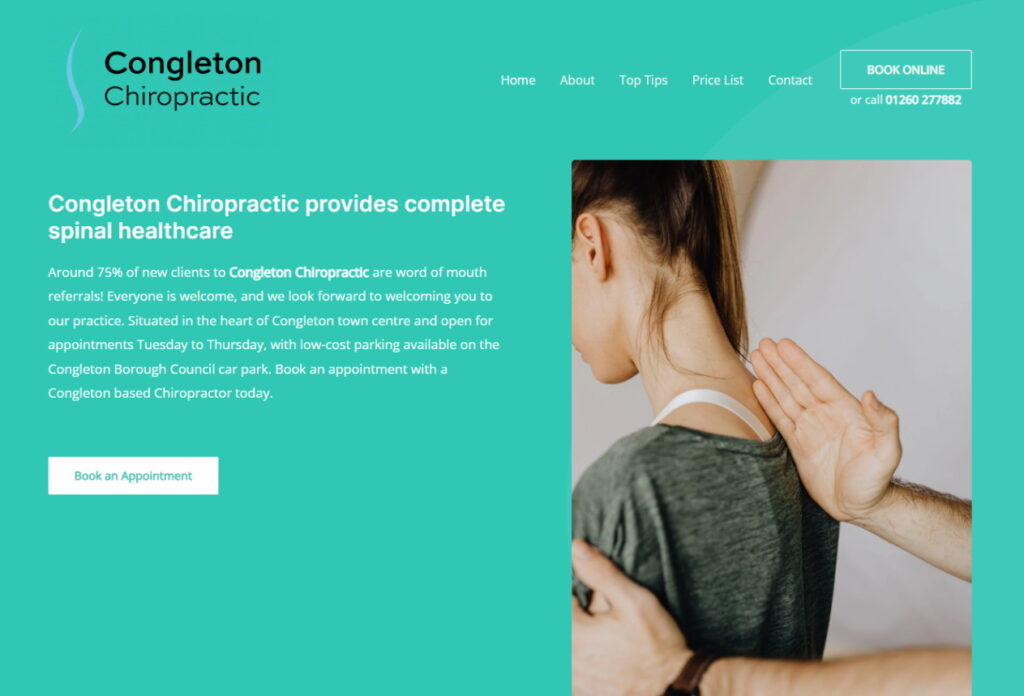 WordPress websites
Amongst the recent WordPress websites we've built is a website for The Bruce Arms pub in Macclesfield. We actually built the pub's first ever website in 2002! When a new landlord arrived in 2019, it was about time for a refresh. We were very hands-on with this project, creating all the content for the website as well. Of course, it was critical to make sure there were several onsite meetings to take advantages of the fine ales on offer!
Another recent job was a WordPress website for Jane Woodhead, Editing & Proofreading services. Jane was an absolute joy to work with. As you can imagine, she had very concise ideas on structure and layout, which made our job very easy.
Bespoke websites
A client for nearly 15 years now, we've built several websites for Jenna, including her current clinic website. If you're interested to learn more about Acupuncture and Tai Chi in Wilmslow, make sure to look Jenna up.
We all love ice cream don't we! Well we were lucky enough to build this website for an Ice Cream Farm in Cheshire and got to sample some of the lovely Hilly Billy Ice Cream. If you're in the area, make sure to drop in at Blaze Farm.
Throughout the years, we've built a number of newsletter websites. A couple of examples in the portfolio above are the newsletter sites for:
Both these sites use the same bespoke engine to manage subscribers and create and publish email newsletters. This engine can easily be repackaged to build a newsletter site for your own organisation. Contact us to find out more. For both these websites we took the templates from the main corporate websites and implemented for the newsletter site.
Our own WordPress projects
An old WordPress project we've recently kicked back to life is Shoefreak. The website was built to automatically generate content based on a product feed. We've recently made it mobile-friendly with WPtouch and have started to optimise and build traffic back up. If you're after a pair of hunter wellies, then look no further.
On a similar vein, we finally got around to building Everything Baby, a concept we dreamed up years ago. It's designed to be a portal for everything baby-related. Like its sister sites, it populated using product feeds, but this time we experimented with WooCommerce, the ecommerce plugin for WordPress.
We've been making full-on brochure and ecommerce websites since 2002. Interested in our story? Read our potted history here.